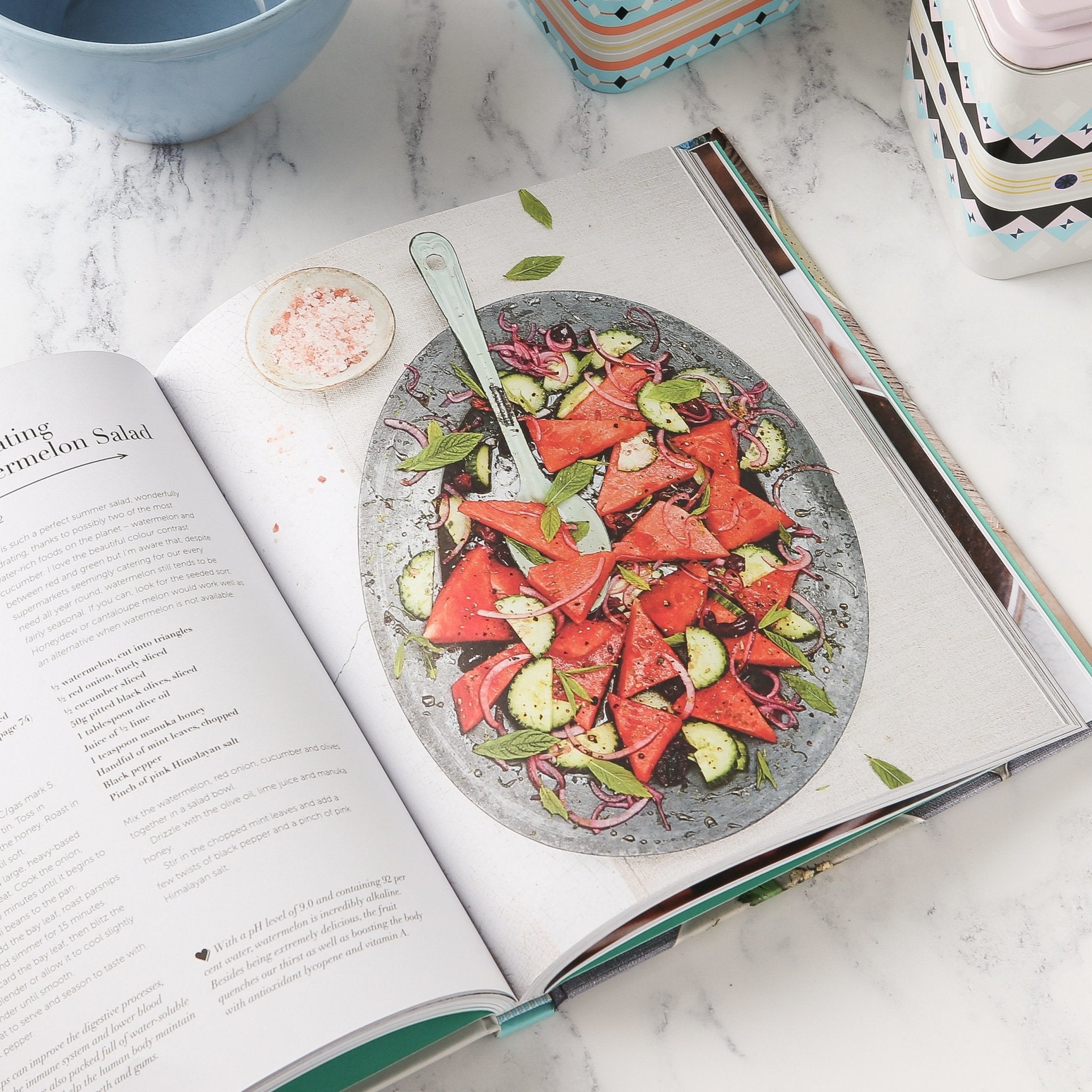 Psoriasis Book Radiant

£18.99

For more than 20 years, Hanna Sillitoe suffered from severe psoriasis, eczema and acne. They dominated her life and shattered her confidence. At times she even resorted to wrapping her skin in clingfilm to stop her clothes rubbing against her raw skin. When her doctor told her the only remaining treatment was chemotherapy, she started researching diet and skin, and ultimately changed her life, cutting out caffeine, alcohol, sugar, dairy and wheat, with dramatic results.

Now free from all skin complaints, Hanna is sharing her methods. Beginning with a juice cleanse, Hanna's plan then moves on to a range of delicious, skin-loving meals including Turmeric and Ginger Chia Pudding, Immunity Ramen, Beet Burgers and even Clean Tiramisu. There is also a selection of homemade beauty products such as Avocado and Honey Facemask and Rosemary and Lemon Salt Scrub. Uplifting and inspiring for those who have been searching for an answer to their skin woes, Hanna's programme is also suitable for people without specific complaints who just want to improve their overall health and complexion. A recipe for good health and clear skin, from the inside out.

About My Psoriasis Healing Protocol
My name is Hanna Sillitoe. For twenty years I battled acne, eczema and psoriasis. I'm certain we share many similarities in our treatment journey. I was on a repetitive cycle of steroid creams, greasy emollients and stinky coal tar shampoos, none of which ever offered much long term relief. I hated my skin. Not only were those red plaques irritating, itchy and painful, they impacted so much of my life. My job, my social life, dating, sleep .. so many different aspects were directly affected by the state of my skin.

Six years ago, exasperated and exhausted with the state of my skin, I went back to my doctor. This time he suggested immunosuppressant medication - essentially chemotherapy drugs. It was a route that petrified me. Moreover, this wasn't a cure. At best it would provide temporary remission, but once I stopped using the drug my doctor warned me my psoriasis would come back. I made a decision that day that there had to be another way.

The photographs you see on my Instagram are from people who have followed the natural healing plan in my book Radiant, which involve dietary and lifestyle change. I'm a big believer that healing has to begin within. It starts with nourishing the gut microbiome, which I believe to be the underlying root trigger for the symptoms we see as psoriasis.

It's important for me to stress that my creams are NOT a miracle cure. These do not contain steroids. The power of healing comes through a combined holistic approach. Nourishing our digestive system using the 28 day plan in my book Radiant to feed skin from within, whilst simultaneously supporting that healing process through scientifically supported botanicals. If you're looking for longterm healing I would strongly recommend you consider ordering my book alongside topical products for a powerful combined approach.